• Blog • Heels • Pumps • Womens Shoes
Shoes are what completes an outfit. It's that one small piece that has the most influence on which direction that outfit will go. Finishing that look with a power shoe is a must. Here are Team Posh's picks for the shoes that every power woman should have in their closet.   Sneakers may seem like the casual choice, but depending on the pair, it can easily elevate an outfit. Now when we say sneaker, we aren't referring to one you would run in, but one that has an added touch of uniqueness. Here are some that Team Posh is loving! ...
---
• Blog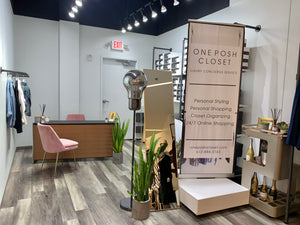 Author: Diana Nguyen, Executive Assistant at Queen Anna House of Fashion & One Posh Closet.  One Posh Closet has its roots in the year 2012, originally grounded in philanthropic purposes, and sold mainly maternity, women, and kid's clothes. Although OPC is still rooted in the aspect of giving back to our community, it has grown into something more than just selling clothes and donating to charities. In 2021, we have evolved into a fashion-forward luxury concierge service, aiming to empower women of all shapes, sizes, and styles through providing personal & professional styling, personal...
---
• Blog • fashion • fashion tips • style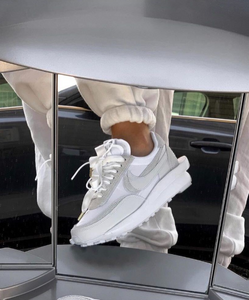 Add some edge to your wardrobe by styling shoes you already own in a new and unexpected way; just because the seasons are changing, doesn't mean that you have to put your booties/sandals/sneakers away yet!  We love the unexpected when it comes to fashion at One Posh Closet,  so our Posh Stylists always come up with unexpected ways to freshen up your wardrobe, no matter the season. One of our favorite ways to style sneakers is pairing them with dressier pieces like dresses or skirts, unexpected, right? Check out these looks! Grab your converse or Air Force 1's and throw...