• biker jaket • blazer • combat boots • Denim • fall fashion • fashion • fashion tips • graphic tee • How to Style • Inspiration • knit bag • puffy jacket • shoes • sneakers • straw hat • sweater weather • travel wallet • trench coat • vegan leather • winter fashion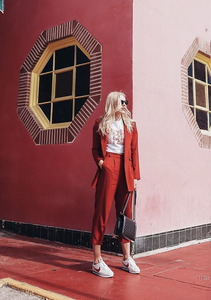 Fashion is an avenue to express yourself, try something new and, as we learned in the post 
5 Popular Gen Z Fashion Trends Inspired by YOU!,
 a way to bond with other generations. We took five trends finding their way back into circulation this fall and put together looks you can pull off with little effort. Considering these five trends are rooted in generations past, many of the items we sourced you already have a version of in your closet! And for those items you lack, or want to upgrade, we have your back with functional and luxury suggestions. Here's how to repurpose, freshen up and reuse a staple piece in your closet based on the current fashion trends set to take off this fall.
---
• booties • closet • fashion • fashion tips • Inspiration • luxury • Pumps • shoes • sneakers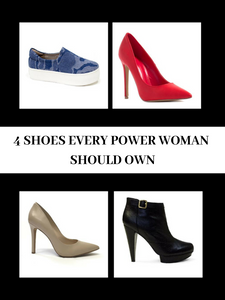 One Posh Closet strives for every woman to walk out of our doors feeling like their most authentic and fashionable selves. Shoes complete an outfit, which is why it's important for every woman to finish their look with a powerful shoe.