• closet • Closet Hacks • Closet Organizing • organization • spring fashion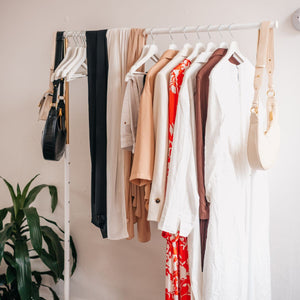 Make the most of your spring closet cleanout with expert organizing tips. Declutter, organize, and maintain your wardrobe with ease to achieve your fashion goals. Rediscover hidden gems and create new, exciting outfit options with these simple yet effective strategies.
---
• closet • Guest Blogger • luxury • organization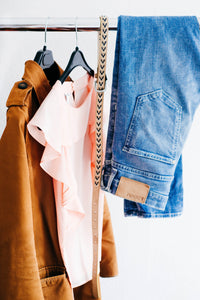 There comes a time when cleaning your closet needs to be added to the Spring to-do list. No matter if you have a small or big closet, we have some great tips for any storage area. One Posh Closet will show you a few ways to bring chic and functionality into any closet space.
---
• booties • closet • fashion • fashion tips • Inspiration • luxury • Pumps • shoes • sneakers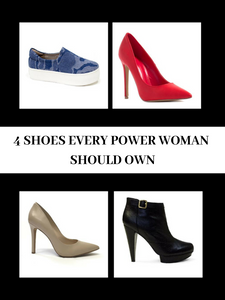 One Posh Closet strives for every woman to walk out of our doors feeling like their most authentic and fashionable selves. Shoes complete an outfit, which is why it's important for every woman to finish their look with a powerful shoe.
---
• closet • fall fashion • fashion • Inspiration • leather • style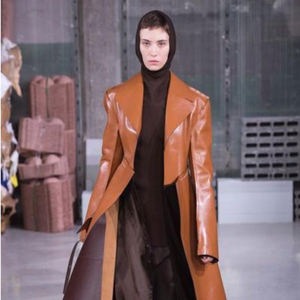 Leather is a classic material that never seems to waver from the runway. Transitioning into fall, we'e starting to see more pieces emerge in those beautiful warm tones. This season, we'll take one of everything in leather, please!  Trench First up, leather in trench form. We're starting to feel a very late '80s, early '90s vibes from this look and because black leather goes with everything, you can add all those vibrant pops of color (think purse or blouse) to complete your look. Vibrant Pieces  Leather isn't coming up all neutral! How about we swap and wear the neutrals underneath...
---
• closet • fall fashion • fashion tips • Heels • Inspiration • Posh Contributor • Posh News • Pumps
No closet would be complete without an amazing collection of heels! Today, we're sharing our favorite upcoming seasonal trends. From ruffle details to metal accents, let us help you stock your closet for fall! RufflesThis feminie details seems to be all the hype this season. Who doesn't love a little wave of detail? Ruffles are  soft and classic and instantly add a touch of flirty to a denim and blazer combo. . You can't go wrong with this sweet trend!  Unique Odd is all the rage! If you aren't wearing a unique piece are you even in? Plenty of designers...